CCD: Ceiling Concealed Duct | LG high raised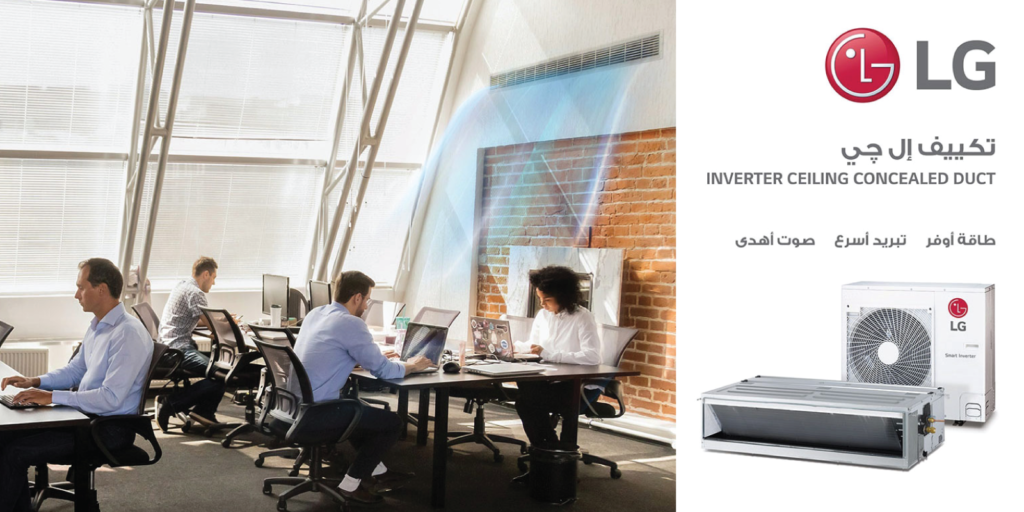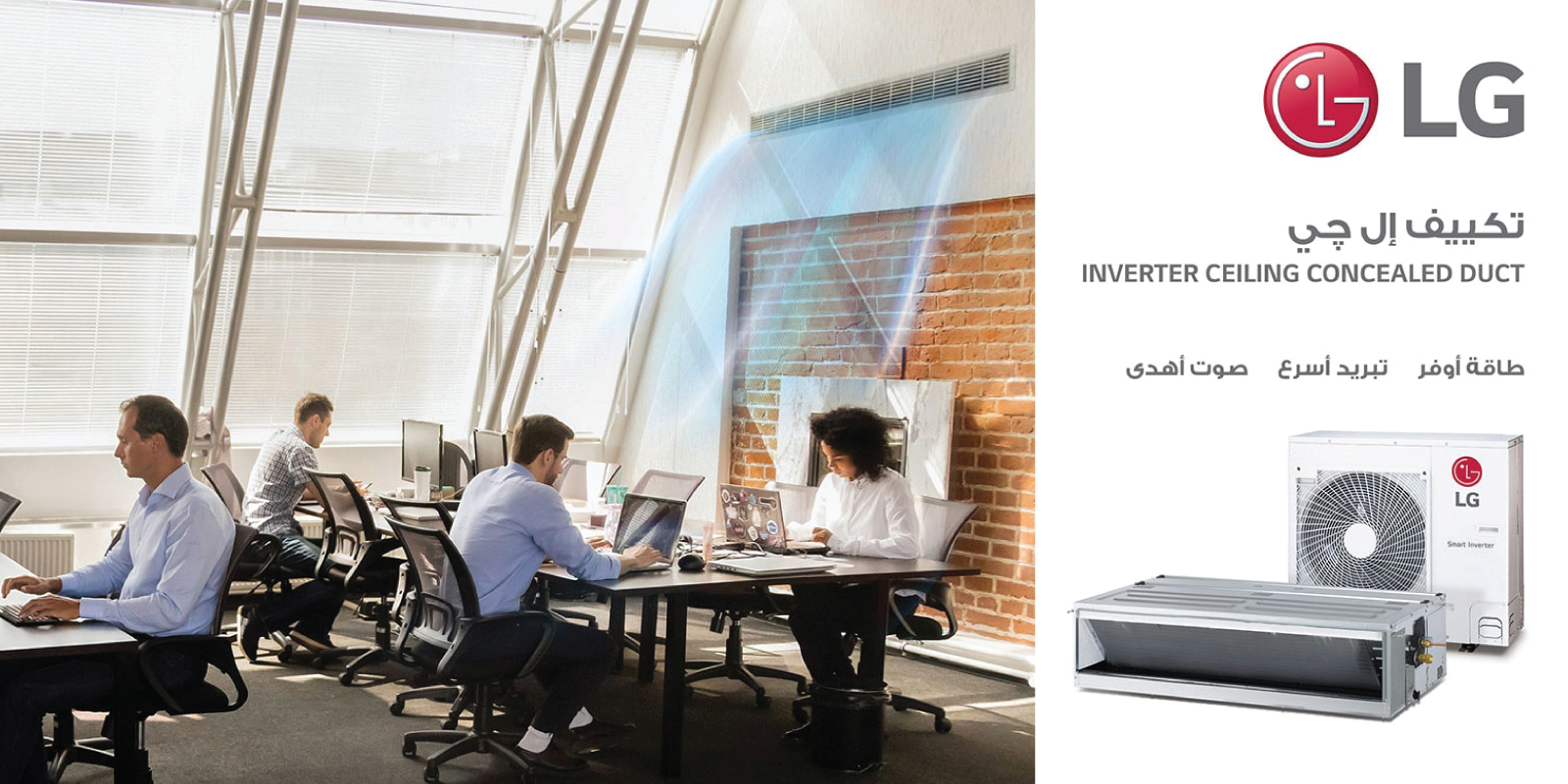 ecovair
09-12-2019
LG Ceiling Concealed Duct (CCD) is an invisible split unit with an inverter, that solution is suitable for applications which require interior aesthetics. It provides a wide range of cooling capacities, it also operates for multiple areas. CCD Model from LG has high EER comparing to the GCC country standard. Ceiling Concealed Ducted AC longest piping length, extending up to 50m total pipe length and 30m for the max height difference. Also CCD with dual Inverter Compressor with power-saving operation range frequency saves more energy than a conventional compressor.
CCD Integrated HVAC Solution
Ceiling concealed ducted system provides you control over temperature and zone control room-by-room. Ceiling concealed ducted system gives an air distribution in your home or office during those stifling hot summer days. Ceiling Concealed Duct gives an energy-efficient system to cool/warm/maintain the temperature of your entire home or office.
Ceiling concealed ducted air conditioning system works by funneling cool air from a central unit through a series of ducts to every room in your home. The circulation of air is usually zoned, which allows you to control airflow, temperature, and turning off any zones. This reduces the running cost and allows us to have the temperature of the house comfortable for Egypt climate with hot summers and cold winters.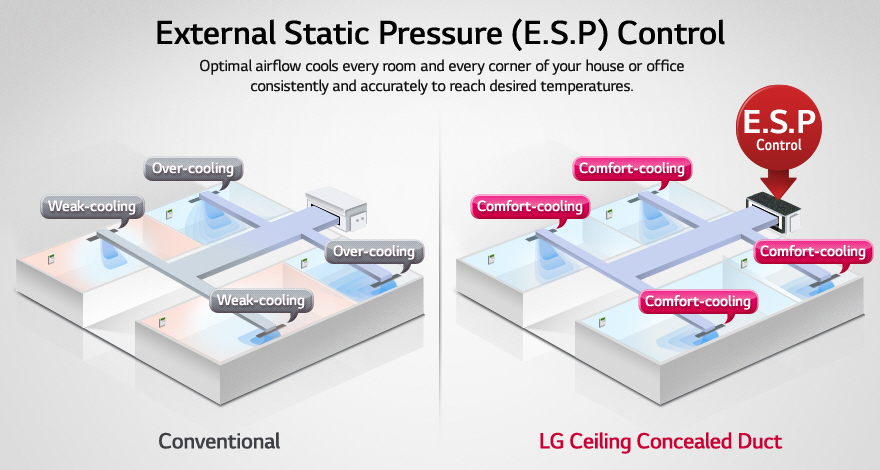 CCD Vs Single Split AC
If you want a reliable air conditioning system for your entire house and an invisible Ceiling concealed ducted system is probably your best choice. If you only need an air conditioning system for a single room and be visible you might prefer an ordinary split system.
In either case, buy an air conditioner with the right capacity for the space you're cooling and look for one with high energy efficiency.
CCD system is a little expensive to buy and install because it tends to have more parts and takes longer to install. A single split system unit is, therefore, less expensive to buy and install, especially if you only want it in one room and not having a problem seeing the unit in the wall.
CCD Advantages
CCD Air Conditioners are slim and compact in height so that installation is much more convenient. The indoor temperature can be checked using the thermistors in the remote controller, as well as from the indoor unit to sensor temperature difference in one place. Two thermistors can optimize indoor air temperature for a more comfortable environment. We can make air volume-controlled easily with a remote controller. Also, CCD using Inverter technology that makes CCD saves energy up to 50 %.