LG Multi-Split System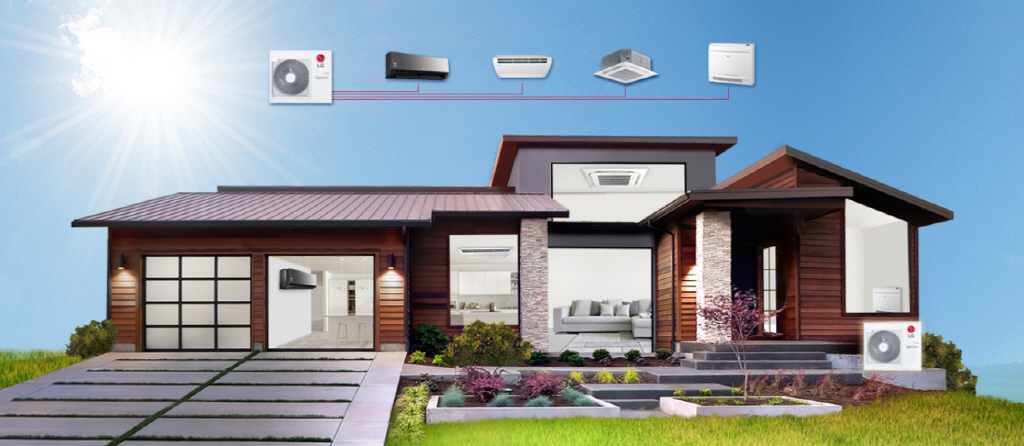 Multi-Split system is a comfortable and stylish cooling solution. It is a complete system designed for individual interior areas. it offers an efficient solution that can cool and heat multiple areas in residential units, offices, supermarkets, and shops with a single outdoor unit and many indoor units up to 9 indoor units in DB box type.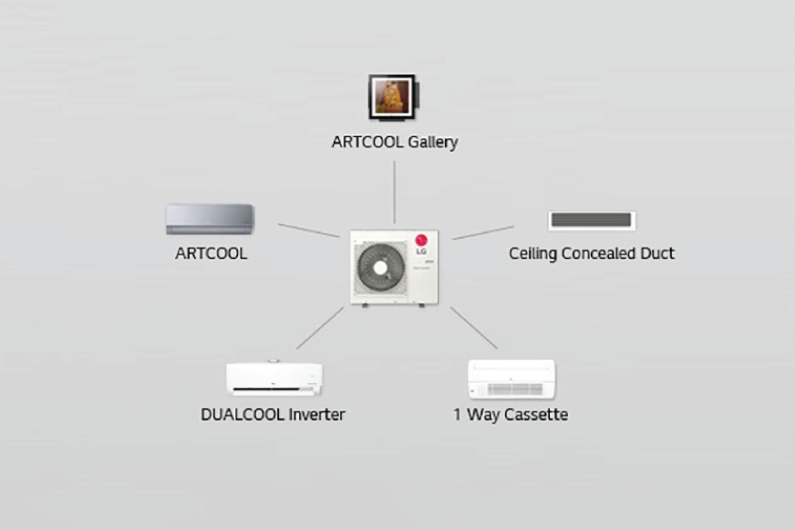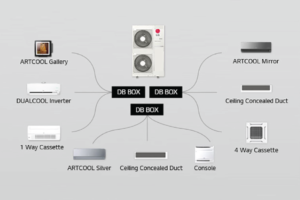 Why Multi-Split is a revolutionary system?
Perfect Solution for Multiple Rooms.
Flexible design & Various Indoor Types
Energy and Cost Savings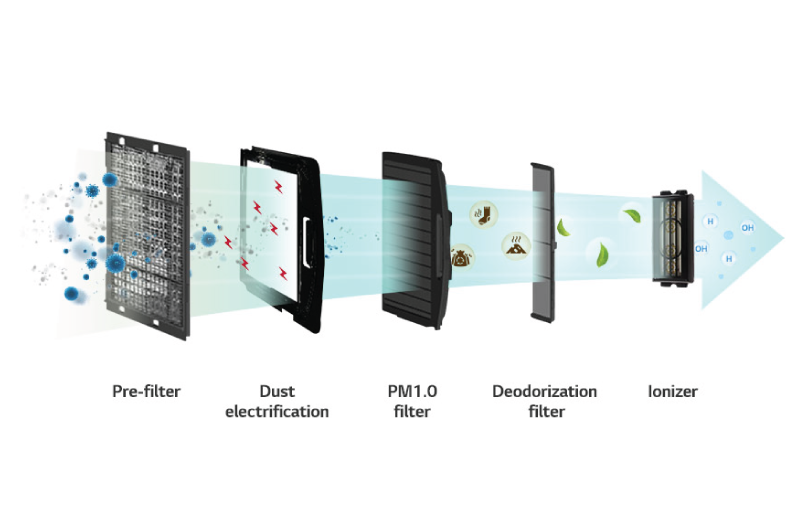 Combination reach up to 167%
Long piping length up to 145m
Aesthetic Design
External Static Pressure (ESP) Control
Space-saving & Easy installation
Individual Control and Fast Cooling
Deodorizing (Triple Filter)
Virus & Allergy Safe Filter
Compact Size & Lightweight
Wi-Fi Remote Control with LG ThinQ™
Warranty: 5 years for compressor and 2 years for all product