VRF Technology
Variable Refrigerant Flow (VRF) is an air-conditioning system configuration where there are one outdoor condensing unit and multiple indoor units.
The term variable refrigerant flow refers to the ability of the system to control the amount of refrigerant owing to the multiple evaporators (indoor units), enabling the use of many evaporators of differing capacities and configurations connected to a single condensing unit and enables zone control.
VRF system structure
A typical system consists of an outdoor unit (comprising one or multiple compressors), several indoor units (often and mistakenly called "fan coils"), refrigerant piping, running from the outdoor to all indoors, using Y-branches Joints (copper distributors in pipes) and communication wiring.

1-Ultimate Efficiency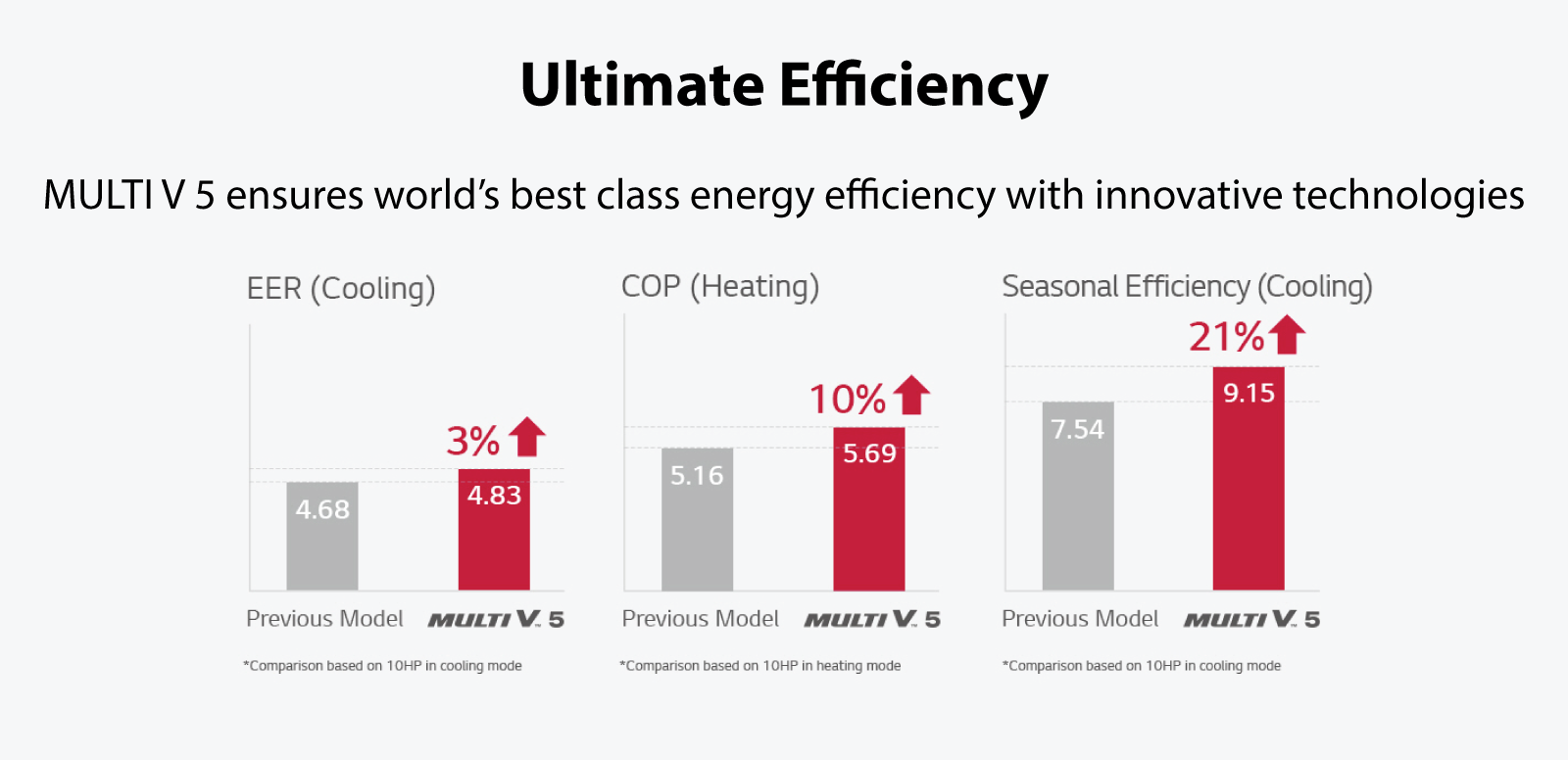 2-Energy Saving (up to 50%)
3-Installation Flexibility
4-Space-saving
5-Design Flexibility
6-Quiet Operation
7-State-of-the-art controls
8-Zoned Heating & Cooling
9-Heat & Cool Simultaneously
10-Cost-Effective Installation
11-Fewer breakdowns/less downtime
12-No Ductwork, No Large pipe sizes, No Pumps, and No Boilers
13-Ocean Black Fin
MULTI V5 is an Applicable Solution for